General Information
While there are many areas of the system that have the ability to add email addresses for contacts through the system including customers and vendors, there may be a time there is a need to add additional contacts. These contacts can be added to a Custom contact list that is then accessible when in the email screen. This custom list is then available to all users in the system.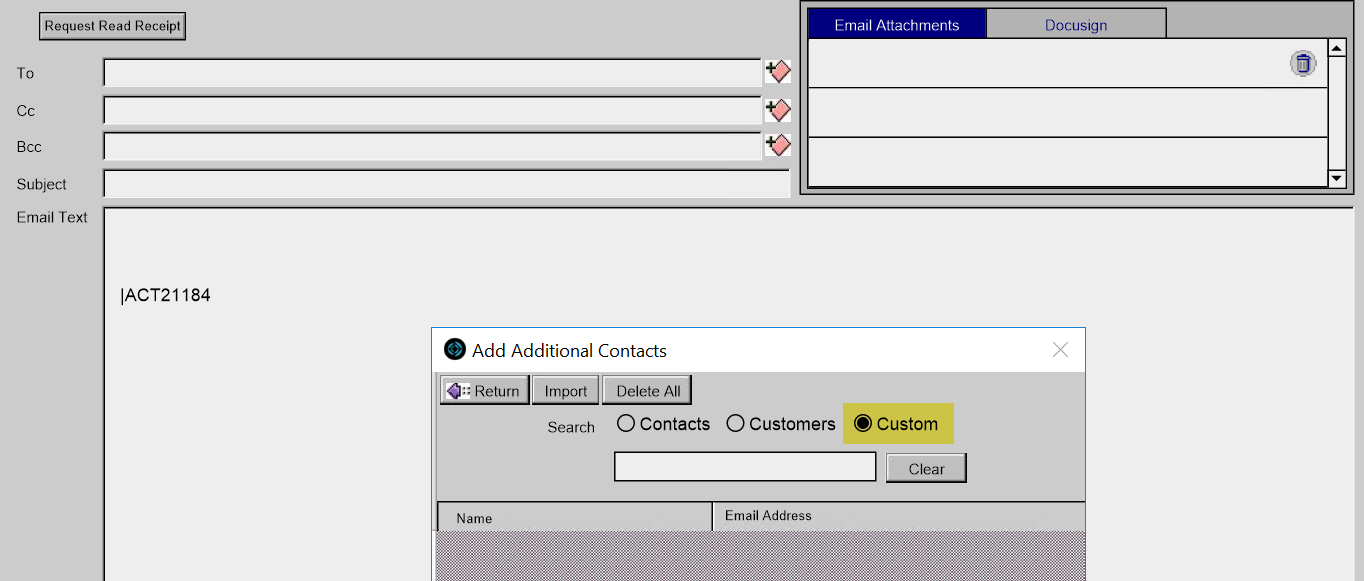 Preparation
In order to add contacts to the Custom Email list, a spreadsheet will need to be created. This spreadsheet will have only two columns in it, Name and Email address. A header line is required for import.


In order to prevent duplicate contacts in this area, having a single user as the administrator is recommended.

Adding Emails
When ready to add emails to the custom list, initiate any email in the system and click the pink add contacts icon to the right of the contact line:

In the box that appears select the Custom Radial dot on the right-hand side


Select Import


In the file explorer box, point to the file location and select open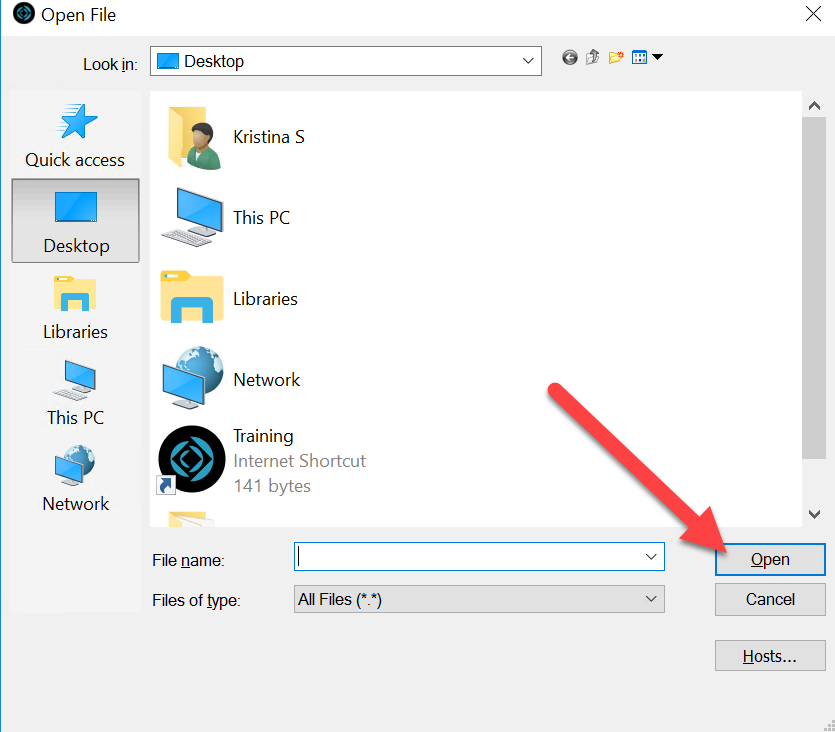 The next dialog box to open will be the import screen, the only thing to do here is to click Import. No settings should be changed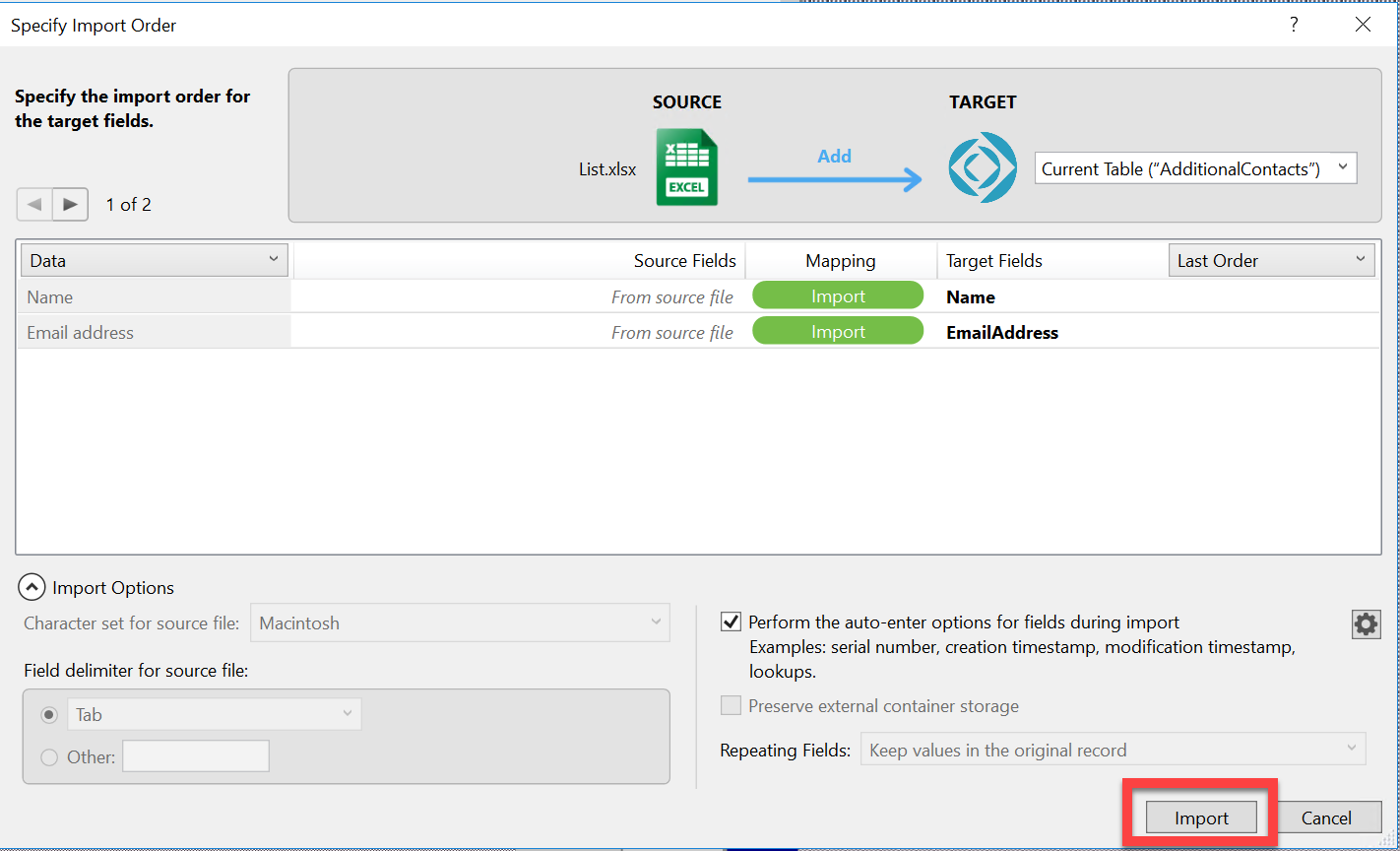 Once the system has finished importing the emails a dialog box will appear, this box will indicate how many lines were imported. Checking against the spreadsheet will help determine if it all imported appropriately. Click okay to close the dialog box.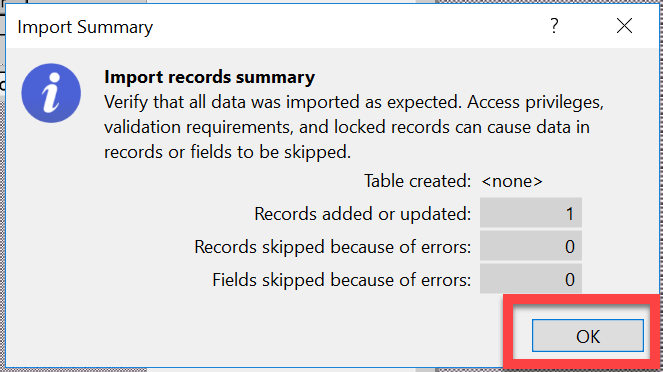 A list of the Custom Imported contacts will then be displayed when the radial button is selected: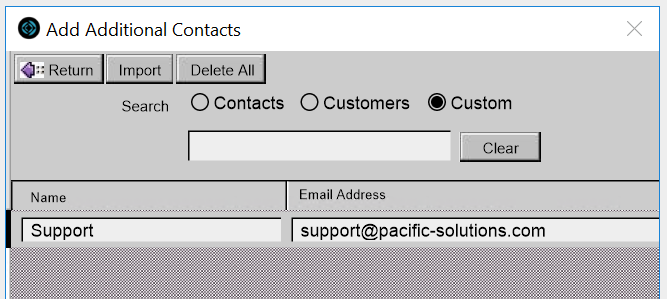 FAQ's



I have an error in one contact what can I do?


The ability to modify a single contact is not available at this time. The only option is to delete all contacts and reimport with the correction

What capacity do I have for restrictions in this area?


These custom email contacts are available to all users, and at this time, there are no restrictions in place.

Can I export the existing contacts?


The custom email contacts are not designed to be exported


I need to add a new contact can I add just one?


Absolutely, the same process applies for a single email.